During the summer I incline to read at least a few books that are not on my ever-lengthening "To Read" list. This summer, one of my wild card reads was H is for Hawk by Helen Macdonald.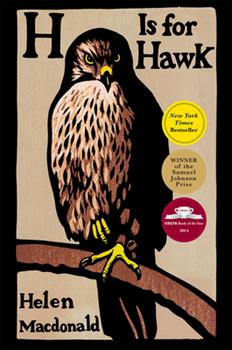 No – despite the title this is not a children's book. It is … well it is an oddly bereft yet emboldening meditation on loss, passion, otherness, and engagement threaded by the life events of the author, the affinities and arcana of falconry, and the peculiarities of the life of T. H. White. Yeah, I know. That's a lot.
I am a sucker for those who, like the Fates, apprehend and isolate seemingly disparate threads and skeins in the tangle of our days, coax from them pattern and sense and singularity. This Ms. Macdonald most certainly does. Hers is neither a conventional journey nor a garden variety summer read.
And this is not supposed to be a book review….
The reason I'm writing is because, buried in Chapter 12 of H is for Hawk, I found this little gem:
I once asked my friends if they ever held things that gave them a spooky sense of history. Ancient pots with 3,000 year old thumbprints in the clay said one. Antique keys, another. Clay pipes. Dancing shoes from World War II. Roman coins I found in a field. Old bus tickets in second hand books. Everyone agreed that what these small things did was strangely intimate. They gave them the sense as they picked them up and turned them in their fingers of another person, an unknown person a long time ago, who had held that object in their hands. "You don't know anything about them, but you feel the other person's there" one friend told me. "It's like all the years between you and them disappear. Like you become them somehow." History collapses…
Wow. Nested within a greater dialogue of what it means to heed and hold a hawk is this rather lovely explanation of why one might wish to have and hold a book. S is for Surprise. A is for Agree.
I found Ms. Macdonald's entire book engaging, but this particular passage felt like an intentional pluck on my own string. An explanation of what a mere thing can convey. In certain books – for me and, I expect, for some of you reading this post – there is a sense of connection embodied in the physical object that exists simultaneous with, yet apart from, the words therein.
H Is for Hawk. B is for Books. CBC is here to help put them on your shelves. Wishing you good fortune, good company, and good reads in these waning days of summer.