First, a downloadable version of our 2016 catalogue of Works by Winston S. Churchill Signed or Inscribed by Churchill is now available on our website. Click HERE or on the image below.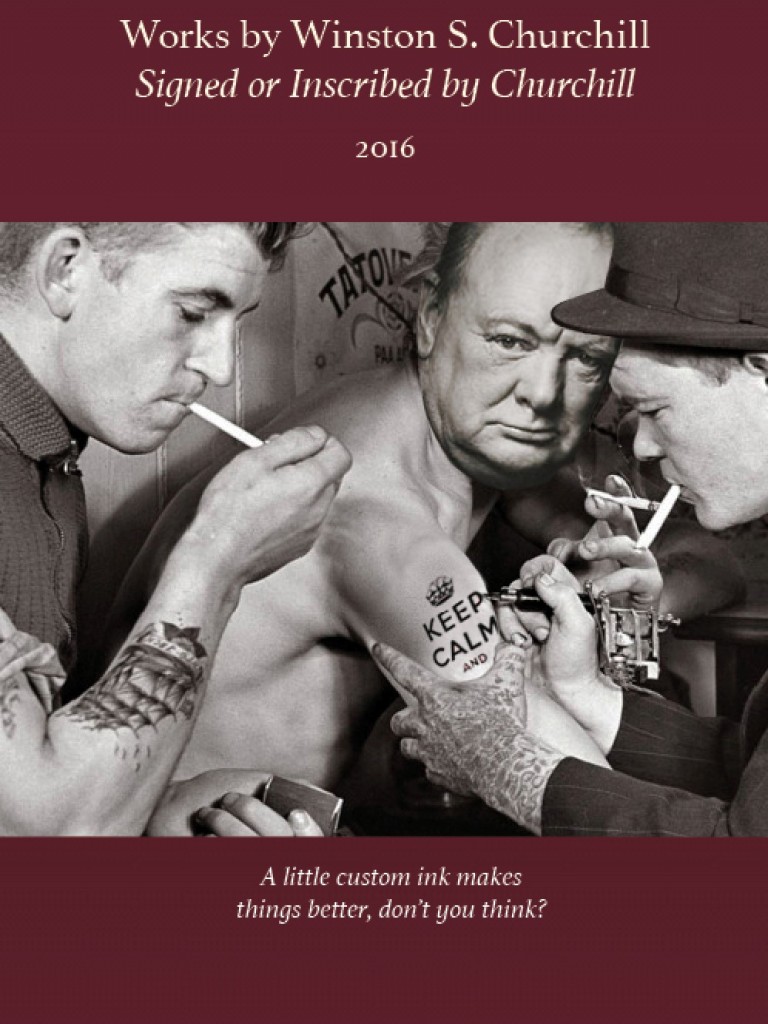 In our catalogue you will find 47 Churchill signatures spanning six decades of his life, from 1900 to 1959. You will also, we hope, find good reading in our detailed descriptions, profusely illustrated with full colo(u)r images.
As the front cover indicates, we approach Churchill with our customary reverential irreverence – fully appreciating Churchill's magnificence of spirit, of mind, and of will that both embraced and eclipsed his imperfections.
---
Second, last call for complimentary VIP tickets to the forthcoming book fair in Pasadena, California…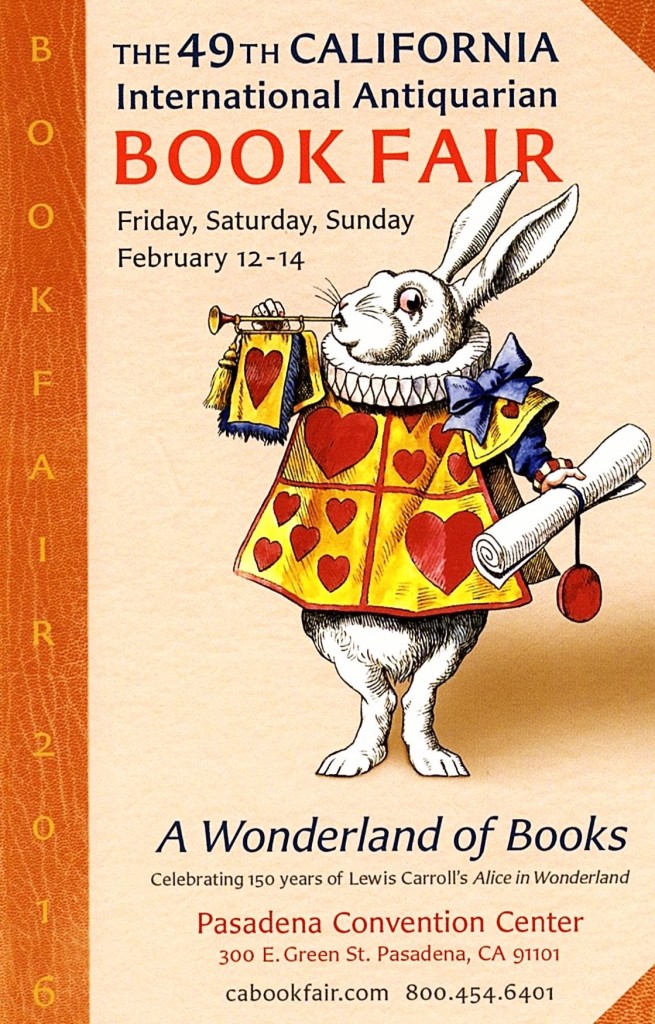 Churchill Book Collector will be at the Pasadena Convention Center on Friday February 12th, Saturday February 13th, and Sunday February 14th for the 49th California International Antiquarian Book Fair.
This will be an impressive fair, exclusively featuring booksellers who are members of the Antiquarian Booksellers' Association of America (ABAA) and the affiliated International League of Antiquarian Booksellers (ILAB). The ABAA is the oldest association of professional booksellers in America and includes some of the most distinguished names in the book trade. If you are able to come, please visit us in Booth #803.